Every analysis starts with a measurement. Even the production of your products is not possible without measurements. COLO Precision Scales CENS are economical, precise and efficient. COLO produces them with a maximum measurement of 600g/1000g or 2000g with a division of 0.01g .
Large pan size surface 143x192mm made of stainless steel.  Tare in the entire measuring range. CENS scales can measure mass, weight of pieces.
What is the biggest advantage?
COLO Series CENS scale has a built-in additional battery that ensures operation with the scale even in a place where there is no power supply from the electrical network. 
More information about COLO 0.01g balance
The system with a double display gives the possibility of viewing the result of measurement or counting by the user or an additional operator. Backlighting ensures clear reading even in a dark space such as a warehouse.
Speed up your production process with the CENS series balances.  The weight of each piece can be as little as 0.1g precisely and economically. Ideal for production and packaging.
The high-precision measuring cell built into CENS scales gives them precision and durability. Three leveling feet give your CENS scale stability and accurate measurement. An optional hook under the scale will allow you to measure the load that can hang. 
What is external linear calibration?
External linear calibration gives you the possibility to perform calibration at several points in the measuring range of the scale. More calibration points provide greater accuracy of the scale from minimum to maximum measurement. For linear calibration of COLO class II precision scales, you need class F1, F2 or M1 scales, depending on the precision you need.
COLO Calibration weight for analytical and precision balance
If you want a quality economic scale, the best price. COLO balances CENS are the right choice for your laboratory. LCD display, high precision load cell, optional  communication port. Best price.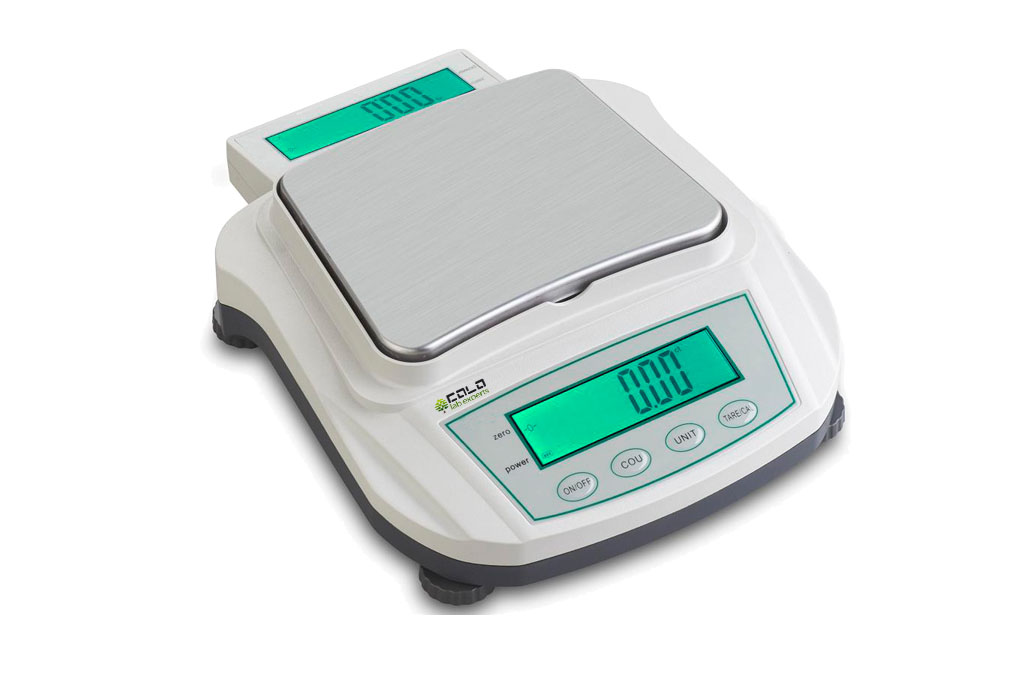 The keyboard of the CENS scale is protected from drops that could penetrate the electronic and measuring circuit. Precision cens scales can be used in science, education, production and packaging, expeditions and many other areas where precise mass measurement, piece counting…